It's no secret that side hustles are a great way to generate extra income. Whether you're trying to eliminate debt faster or just putting money away for the future in your spare time, more money coming in is never a bad thing. What's even better is if you can find a side hustle — or several — that's so lucrative, you can quit the 9 to 5 and strike out as an entrepreneur full-time. If you have the time and effort, then you're already on your way to making your passion or hobby into a career!
On today's episode of The His & Her Money Show, our good friend Carrie Olsen is sitting down with us to talk about her experience and incredible success with side hustling. Carrie, a wife and mom of two, is now totally self-employed as a voice over artist and wants to tell us all about how she was able to quit her 8 to 5 job and completely replace her full-time income with her side hustle, in just 4 months!
Of course, Carrie was no stranger to a microphone. Podcasting with her husband and creating online courses, she was already doing voice over work without even really realizing it. Dissatisfied with her current career, when she stumbled upon a podcast interview of another voice over artist, her entrepreneurial instincts kicked in and she immediately saw potential for an exciting new side hustle. Little did she know how lucrative it could really be!
Carrie quickly learned that voice-over work is more than just radio commercials and cartoon characters, and within the next few months, was booking enough jobs to quit her job and make it her career. Part-time or full-time, voice over work isn't for everyone, but Carrie has learned the ins and outs of the business and is eager to share her tips and advice so YOU can get started on your own journey too!
Check out Carrie's online voice acting program HERE or more info!
WHAT YOU WILL LEARN IN THIS EPISODE
How Carrie built and grew her voice over business
Ways you can get started on your own side hustle, and break into voice acting
The importance of investing in your side hustle
Common mistakes people make when breaking into voice acting
Tips and tricks for improving your voice over skills, and the importance of training
REFERENCES
THANK YOU FOR LISTENING!
Thanks for tuning into us on The His & Her Money Show. If you have any comments or questions about today's episode, please let us know your thoughts in the comment section below. If you've enjoyed this episode, please share it using the social media buttons you see at the bottom of the post.
Also, please leave an honest review for The His & Her Money Show on iTunes! Ratings and reviews are extremely helpful and greatly appreciated! They do matter in the rankings of the show, and we do read each and every one of them.
Today's episode is sponsored by our friends at Credit Sesame. Credit is one of the most important things you'll ever need throughout your entire life, for student loans, cars, houses, personal loans, etc. Credit Sesame gives you a free credit score, and so much more. They also provide you with personalized finance tips and tools updated every month, also for free. Once you sign up for a Credit Sesame membership, you get free identity theft for up to $50,000 as well. Credit Sesame is an absolutely free product and they do not require a credit card. Credit Sesame will open the door to your financial future.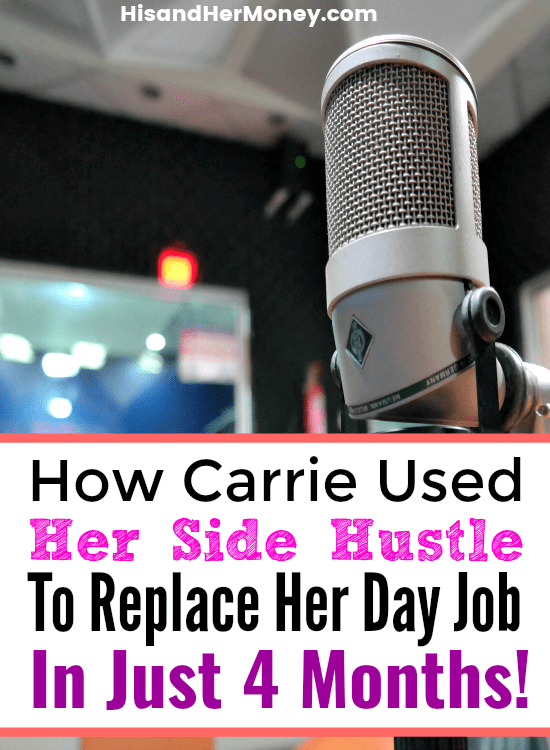 ---