Paying off a bunch of debt may sound impossible, especially if you are paying $725,000 in total. However, this husband and wife team proved that with dedication and faith, you can become debt-free.
On this episode of The His & Her Money Show, we have husband and wife Chris and Clara to talk about how they were able to pay $725,000 of their debts in eight and a half years. Their debts were composed of good debts and bad debts: Business debts, car payments, credit cards, and mortgage. How did Chris and Clara manage to pay everything in just eight and a half years?
Chris and Clara started to acquire debts when they tried to build their credit scores by buying stuff. However, they got tired of all the debts that they have. By listening to Dave Ramsey's radio show, they learned about couples saying they are debt-free. And these statements were engraved in their hearts.
It was a sudden change of lifestyle and view for the couple. From their home in the Upstate New York, they moved to New Jersey. They sold their business and used the proceeds to pay off their mortgage. They sold their cars to buy a bigger one to fit their growing family. Chris, who is fond of big numbers, started to handle their budget. They used the envelope system and learned to stick to their budget.
The family sold their business, their cars, and their house in order to be debt-free. Chris worked side jobs. The family stayed focus on the task at hand; no what matter what is happening. They focus on their main goal of being debt-free.
With God and their faith at the center of their debt-free journey, Chris and Clara's quest of paying their debts helped them to grow closer. Being a single family income with five kids, everything is possible. They have a deeper understanding that God cares about them. After paying all their debts, the couple held a big banner that says "We are now debt-free." In Chris' words: "I'm in a much different place now than eight and a half years ago."
WHAT YOU WILL LEARN IN THIS EPISODE
How Chris and Clara used their faith and hope in achieving their goal?
How important communication is?
Why is it important to stay within your budget?
Do you really need those necessities?
Will you make it even if you are a single income family?
Great words of encouragement and faith from Chris and Clara.
RESOURCE MENTIONED IN THE EPISODE
THANK YOU FOR LISTENING!
Thanks for tuning into us on The His & Her Money Show. If you have any comments or questions about today's episode, please let us know your thoughts in the comment section below. If you've enjoyed this episode, please share it using the social media buttons you see at the bottom of the post.
Also, please leave an honest review for The His & Her Money Show on iTunes! Ratings and reviews are extremely helpful and greatly appreciated! They do matter in the rankings of the show, and we do read each and every one of them.
Today's show was sponsored by Teach Me How To Budget. If you are ready to gain freedom in your finances once and for all then enroll in our brand new personal finance course Teach Me How To Budget.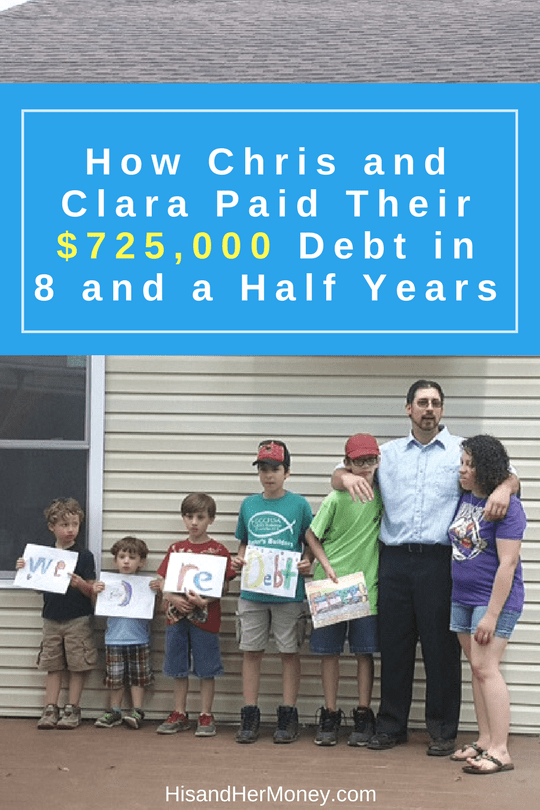 ---