Everybody aims to be healthier and feel better, but we also want to save money. It can be hard to buy the right ingredients and take the time to cook a healthy meal. But how can somebody take time to find the right ingredients, recipes, and meals to not only save money but also adhere to a beneficial diet.
On this episode of The His & Her Money Show, we see that food and money are always a priority, but healthy food may be seen as an expensive lifestyle. However, Toni Okamoto has turned a pricey habit into a fun, easy-to-obtain experience.
Toni was raised around a lot of Mexican food heavy in cheese and meat, but she only learned to cut back on animal products during high school. From there, Toni experimented with vegetarian and vegan food to not only feel better but to improve her athletics as well. She is now on a plant-based diet and has improved as an athlete, even competing in races and completing marathons.
Over time, a vegan lifestyle increased her physical health and she started discovering healthier foods. She goes to various restaurants offering different cuisines with fresh and nourishing plant-based foods. A great way to save money and make a meal healthier is by swapping out some of the ingredients; not only does it feel good, but it gets rid of fatty foods. Eventually, try not going out so much and see the impact on your wallet.
[clickToTweet tweet="If we learn to treat ourselves better, then it's better for the community." quote="If we learn to treat ourselves better, then it's better for the community." theme="style1″]
Toni found out that it is all about progress and she learned how to survive on $25 a week, still eating three meals a day, seven days a week. Planning out her meals helped her to find not only cheaper products, but more nutritious and filling plant-based meals. Family or friendly support goes a long way; and without it, living a vegan lifestyle can be a lot harder.
Timing affected Toni quite a bit, but one thing to take away with you is to invest in a pressure cooker. When you have commitments and responsibilities outside or inside the house, leaving something in a pressure cooker ensures that it is ready when you get back. Prepping meals on off-days is a handy way to keep track of your meals. A sandwich not only saves you time, but you can take it anywhere: maybe it'll stop you going to a McDonald's on the way home from work.
Toni Okamoto is the founder of Plant Based on a Budget and lives a healthy and beneficial lifestyle,  making veganism accessible. By going on Plant Based on a Budget, anyone can access free vegan meal plans for the week and information on veganism for anyone starting out.
What You Will Learn In This Episode
See how Toni started from a rich animal-based lifestyle to a healthy vegan diet
How becoming a vegan can save money and improve your health
What small things you can do to save money on food
Why you should plan meals ahead to get ahead
Resources Mentioned In This Episode
Thank You for Listening!
Thanks for tuning into us on The His & Her Money Show. If you have any comments or questions about today's episode, please let us know your thoughts in the comment section below. If you've enjoyed this episode, please share it using the social media buttons you see at the bottom of the post.
Also, please leave an honest review for The His & Her Money Show on iTunes! Ratings and reviews are extremely helpful and greatly appreciated! They do matter in the rankings of the show, and we do read each and every one of them.
Get your FREE audiobook download and 30-day free trial at HisandHerMoney.com/Audible. With over 150,000 titles to choose from for your iPhone, Android, Kindle or mp3 player, Audible has a ton of audiobooks for you to try no matter what genre you love to read.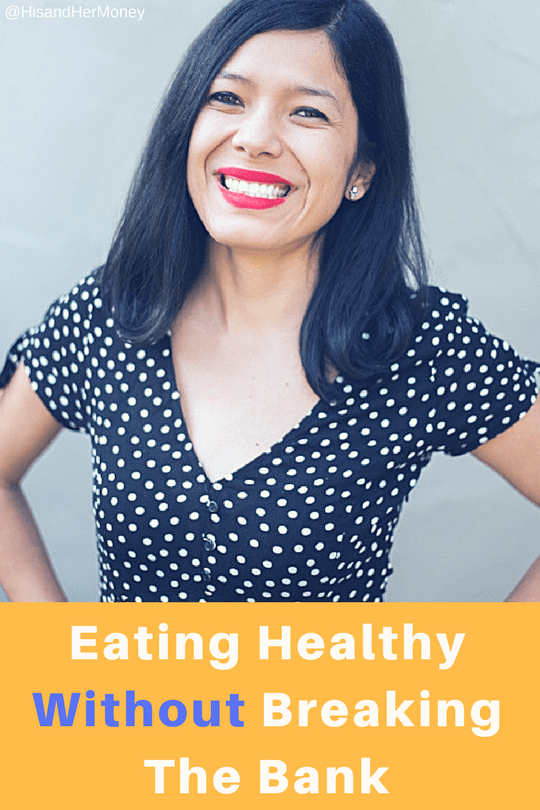 ---