Loving each other and getting married seems easy in the beginning, but merging it with money is such a difficult thing to engage and understand especially if you have the frustration of having debt. You might have a feeling of fear and doubts that your relationship and plans might not work out perfectly. Of course, it is not easy to solve everything in a short period of time, but don't be afraid to try and keep moving forward one step at a time.
Most of the couples around the world get a divorce because of an opposite philosophy on financial matters.  Marriage is a lifetime commitment so the couple should build a solid relationship to cope with things and work together for their common goals.
On this session of The His & Her Money Show, we are so glad to talk to Elle Martinez, the creator of Couplemoney.com, She is confidently sharing pieces of advice on how marriage and money work together and shares her experienced of paying off her debt of $35,000 and working out things with her husband to attain financial freedom.
At first, Elle and her husband didn't know where to start. Elle, who incurred the debt, felt guilt and made a decision to fix it. They both agreed quickly to get rid their debt because they were on the same track towards their goals. They asked advice from family and friends and found time to open up to each other, chatting about their plans and goals. Through communication, they built a strong relationship which is important to know if they have a bigger issue needing to be solved.  
[clickToTweet tweet="How we spend, how we save, how we give is the reflection of our value and priority in life." quote="How we spend, how we save, how we give is the reflection of our value and priority in life." theme="style1″]
Elle firmly believes the concept of money dating. So they do it monthly, getting out, relaxing, having fun, and checking out their financial status and plans. They are comfortable tackling anything regarding financial matters and having the opportunity to grow and learn together. They know their joint bank account monthly balances and hide no secrets from each other. Elle mentioned that they not only love each other but they also treated each other with respect no matter whatever opinions and ideas they express.
After paying off their debts, the couple realized that they could live a simple, fun and worthwhile life regardless of having to cut back on some things. They just have to be content with what they have. This is a key to a happier life. Finally, they now have more freedom and the opportunity to grow and live their passion. 

What You Will Learn in This Episode
Why money within marriage is a difficult topic to discuss.

The key to start moving in the same direction.

How you can incorporate Elle's concept of mastering money dates.

Some of the horrible aspects of marriage.

Why couples struggle in the area of budgeting.

Advice for couples to avoid fighting about money matters.

Why a couple should have a joint bank account or not.

Why is it important for a couple to pay off their debts.

A piece of encouragement for those who want to be with their spouse on the same page financially.
Resources Mentioned In This Episode
Thank You for Listening!
Thanks for tuning into us on The His & Her Money Show. If you have any comments or questions about today's episode, please let us know your thoughts in the comment section below. If you've enjoyed this episode, please share it using the social media buttons you see at the bottom of the post.
Also, please leave an honest review for The His & Her Money Show on iTunes! Ratings and reviews are extremely helpful and greatly appreciated! They do matter in the rankings of the show, and we do read each and every one of them.
Get your FREE audiobook download and 30-day free trial at HisandHerMoney.com/Audible. With over 150,000 titles to choose from for your iPhone, Android, Kindle or mp3 player, Audible has a ton of audiobooks for you to try no matter what genre you love to read.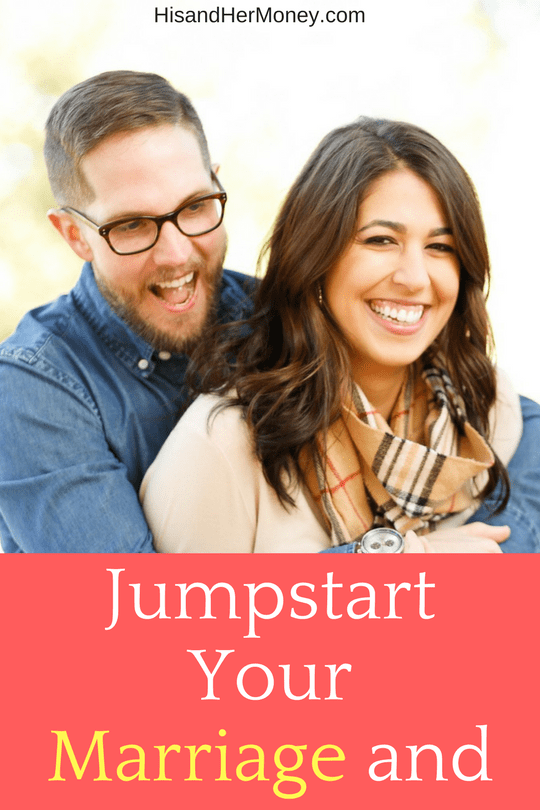 ---