The road to financial freedom is different for everyone. No matter where you are in your debt-free journey, with steadfast plans to destroy debt and stay debt-free once and for all, something might happen that you'd never expect. A sudden turn of events, an emergency, or even tragedy can can put a temporary hold on your goals, but even through tough times and overcoming hardship, it's important not to ever lose hope, faith, or your resolve to get your finances exactly where they need to be.
On today's episode of The His & Her Money Show, we sit down to have a special talk with Natalie Patka about how she and her husband overcame a similar situation, tackling their $197,000 debt even in the face of unfathomable loss. Natalie's story is one of faith and triumph — even as life threw her ups and downs, she stayed determined to reach her long-term goal of escaping her student loans and finding financial freedom.
[clickToTweet tweet="You're not guaranteed any kind of time, so live debt-free while you're here." quote="You're not guaranteed any kind of time, so live debt-free while you're here." theme="style3″]
The road wasn't smooth, though. Natalie's marriage was tested as drastic changes affected her and her husband both financially and emotionally, but she and her husband continued to push through towards the light at the end of the tunnel. Then, not long into their journey to financial freedom, tragedy struck…twice. Natalie's father passed away in a work-related accident and her mother was diagnosed with cancer. It was then that Natalie drew on her mother's strong Christian faith to become re-inspired to stay strong and keep fighting.
But from blessings came from tragedy, and at the end of it all, Natalie and her husband are blissfully debt-free and able to live the life that at one point, they didn't think possible!
WHAT YOU WILL LEARN IN THIS EPISODE
How Natalie and her husband stayed strong and united throughout their debt-free journey, even through hard times
How to overcome financial and personal obstacles as you eliminate debt
Finding the strength to make the decision to destroy debt
Different ways Natalie and her husband cut expenses
The importance of planning for the future, and leaving a financial legacy
REFERENCES
THANKS FOR LISTENING!
Thanks for tuning in to us on The His & Her Money Show. If you have any comments or questions about today's episode, please let us know your thoughts in the comment section below.
If you've enjoyed this episode, please share it using the social media buttons you see at the bottom of the post.
Also, please leave an honest review for The The His & Her Money Show on iTunes! Ratings and reviews are extremely helpful and greatly appreciated! They do matter in the rankings of the show, and we do read each and every one of them.
Thanks to PolicyGenius.com for sponsoring our podcast. Policy Genius is the easiest site to shop for term life insurance. You can find the best policy in just 5 minutes!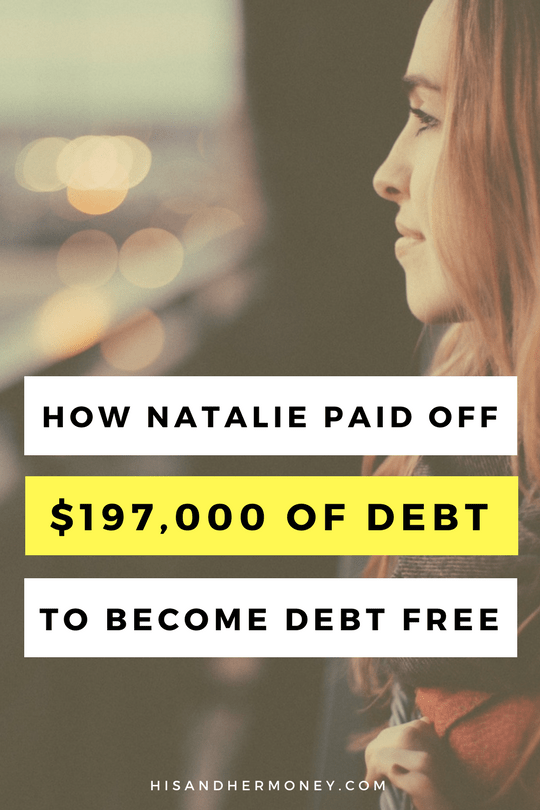 ---