Staying on a budget requires consistency to reach financial freedom. But if one person can do it, so can you. Debt can amount to a sum as small as $50; however, it can total to over six figures in a short amount of time. Sometimes, it's for unnecessary reasons but can also be for the most ambitious reasons such as education.
On The His & Her Money Show, Nicole Hatcher shares her incredible journey to becoming free of debt, which consisted of a $100,000 in six years. The debt came from car payments, a massive student loan, issues with an insurance company, and bills and even more bills. You can follow her story on her website: FrugalChicLife.com.
[clickToTweet tweet="I became uncomfortable with my debt." quote="I became uncomfortable with my debt." theme="style1″]
Education opens doors for a lot of reasons, but it does come at a price; it's only during the last year that students realize the amount of debt that will need to be paid off. Nicole was one of them and was scared of a life devoted to repaying debt.
Nicole's method of tackling this huge challenge was to budget her life and cut expenses. At first, it was hard but soon became a habit. Once we understand what we don't actually need, we can start seeing opportunities to earn more money. Nicole's strategy involved a No-Spend, first starting off small and resulting in a month of not spending on treats or extra items such as shoes, dresses, etc.
The main point Nicole touches on is her education. Once the third year was over, her income increased. It is important to finish your education as it opens doors to much bigger things. She gives a warning to students, or potential students, which is to wait and think about what motivates you, as well as look at all your options. It could save you and your wallet in the long run.
Think smart! Ensure that you have food, water, and the necessities that make a home and ensure a healthy lifestyle; however, anything that is not needed should not be purchased.
Nicole is a keen learner of business finance, a loving wife of 13 years, and a devoted Christian. Nicole and her husband Eric planted a church right outside of Baltimore, MD called The Life Church. Also, be sure to check out Nicole's awesome YouTube channel Chic Frugal Life.
What You Will Learn in This Episode
How budgeting opens the door to income

Is student debt worth it and why?

How can a student tackle a huge debt and come out unscathed

Strategies to save and make money

God is good!
Resources Mentioned In This Episode
Thanks For Listening!
Thanks for tuning into us on The His & Her Money Show. If you have any comments or questions about today's episode, please let us know your thoughts in the comment section below. If you've enjoyed this episode, please share it using the social media buttons you see at the bottom of the post.
Also, please leave an honest review for The His & Her Money Show on iTunes! Ratings and reviews are extremely helpful and greatly appreciated! They do matter in the rankings of the show, and we do read each and every one of them.
Today's show was sponsored by Teach Me How To Budget. If you are ready to gain freedom in your finances once and for all then enroll in our brand new personal finance course Teach Me How To Budget.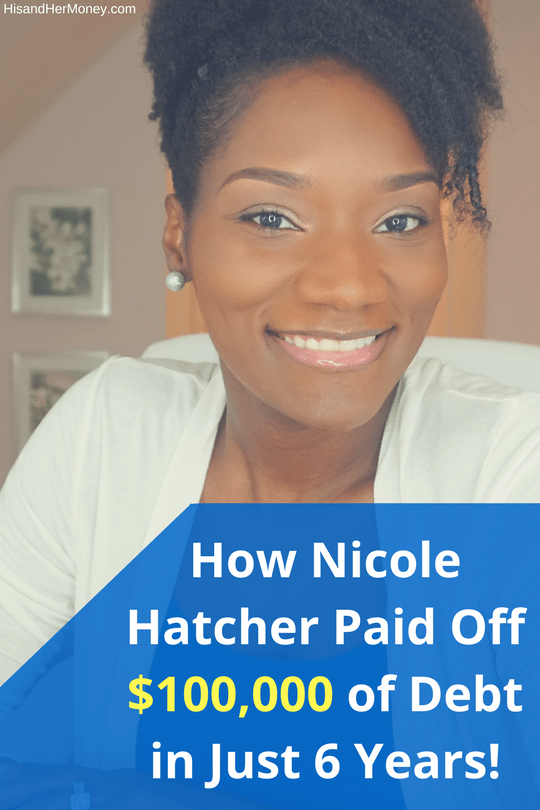 ---