Young professionals may not seem like worthy candidates for this question, but really, even fresh graduates already have a bill to pay off.  You know what we're talking about—student loans. 
If you are among those young professionals who feel weighed down with a huge amount of money to pay off, then this episode of The His & Her Money Show will help you become totally debt free. In this episode, we have invited Jordan McFarlane-Beau who talks about his experience with student loans and how he was able to overcome a negative perception of money to achieve debt freedom even at the young age of 26 by paying off $7,500 of debt.
The episode begins with a brief overview of how Jordan had to take out a student loan after he lost his college scholarship. Initially, he was comfortable simply with the thought that he would be able to pay the debt off sometime in the future. But after reading about personal finance tips and listening to the advice of his best friend about paying off debts, he decided to take control of the way he handled his money.
Jordan then started utilizing tools that helped him assess his financial situation and keep track of his income and expenses. Taking this action helped him to overcome his negative perception toward money. After completing his education, he worked part-time. Even then, he tried to do what he could to pay off his student loan debt. Regardless of how small the progress with his debt was, he stayed positive. His positivity helped him to make further adjustments regarding his finances and be flexible with his budget while cutting back on unnecessary expenses.
[clickToTweet tweet="Any progress you make is still progress & every small step you take will lead you to your goal. " quote="Any progress you make is still progress & every small step you take will lead you to your goal. " theme="style1″]
It was a series of ups and downs for Jordan, and his journey towards debt freedom was definitely not an easy one. But his determination and perseverance to see things through and reach his goal no matter what helped him get right back on track every time he fell down, so to speak. Now that he has finally settled all his obligations, Jordan feels more accomplished and capable of making things happy. Now, he is finally free to focus on his other life goals without feeling constrained by the negativity of having debt.
To those who are on a similar journey towards debt freedom, Jordan has these words: "Half the battle is your attitude. . .the other half is the plan you stick to."
So, don't give up on your journey! Carry your plans out. With determination and action, you will finally be debt free.
What You Will Learn in This Episode
How Jordan realized that he needed to take personal responsibility for the decisions he made regarding his finances.

How Jordan was able to utilize personal finance apps and other tools to change his negative perception of money.

Why it helps to make a S.M.A.R.T. goal.

How Jordan learned to cut back on his spending so he could use the money to pay off his loan.

How perseverance and determination helped Jordan achieve debt freedom.

Words of wisdom from Jordan for those who need motivation on their journey to debt freedom.
Resources Mentioned in This Episode
Thank You For Listening!
Thanks for tuning into us on The His & Her Money Show. If you have any comments or questions about today's episode, please let us know your thoughts in the comment section below. If you've enjoyed this episode, please share it using the social media buttons you see at the bottom of the post.
Also, please leave an honest review for The His & Her Money Show on iTunes! Ratings and reviews are extremely helpful and greatly appreciated! They do matter in the rankings of the show, and we do read each and every one of them.
Today's episode is sponsored by our friends at Credit Sesame. Credit is one of the most important things you'll ever need throughout your entire life, for student loans, cars, houses, personal loans, etc. Credit Sesame gives you a free credit score, and so much more. They also provide you with personalized finance tips and tools updated every month, also for free. Once you sign up for a Credit Sesame membership, you get free identity theft for up to $50,000 as well. Credit Sesame is an absolutely free product and they do not require a credit card. Credit Sesame will open the door to your financial future.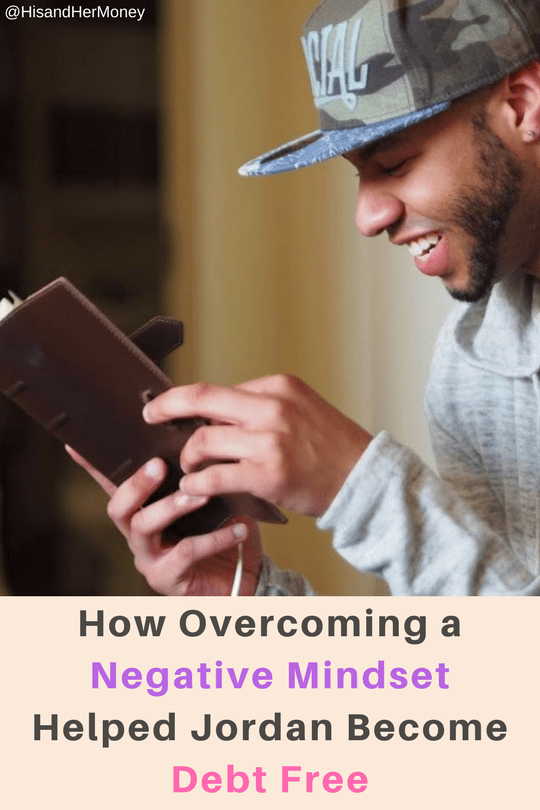 ---