Paying off a large debt does not need to take forever. There are people who are living proof that with dedication and focus, you can become debt-free. Some work at several jobs at one point because they are committed to the goal of becoming debt-free and need to lay a solid foundation for their family.
On this episode of The His & Her Money Show, we have Roland Gardiner talking about how he and his wife were able to pay off $60,000 of their debt including student loans in three years. Now, everyone has their own credit card debt, car debt, mortgage, and student loan payments; but how did Roland and his wife manage to pay everything in such a short period of time?
Roland was already listening to Dave Ramsey when he was a student but ignored everything about saving and budgeting since he was still studying. However, his view started to change when for everything he owned, he was using his American Express card, even his engagement ring.
It was a sudden change of lifestyle when Roland got married. He started paying his small MasterCard debt. He got more and more intense about paying off his loan, even more than his wife. It was justifiable for him at the time since most of the debts were his. Luckily, his wife was on board.
[clickToTweet tweet="You're not a victim of your circumstances." quote="You're not a victim of your circumstances." theme="style1″]
Roland and his wife started with a small dollar budget. Every month, they sat down and talked about it. They started by cutting down unnecessary expenses. They did not have cable; they used his wife's parent's Netflix. They were even a one-car family and Roland needed to cut lawns and keep 5 other jobs to pay for everything.
After paying their $60,000 debt, saving up for their emergency fund, house down payment and car, Roland and his wife could now reward themselves. They were now saving up for their vacation. As a role model, Roland can sympathize, relate, and now help motivate people who are also struggling with their journey to gain financial freedom. In Roland's words, "You do not have to be a victim of your circumstances. You can control your life."
WHAT YOU WILL LEARN IN THIS EPISODE
How Roland and his wife changed their perspective about being debt free?
The importance of communication?
Why it is important to keep different jobs when paying off your debts.
Do you really need those necessities?
Do you need to be a victim of your own circumstances?
Great words of encouragement from Roland for families struggling to gain financial freedom.
RESOURCE MENTIONED IN THE EPISODE
THANK YOU FOR LISTENING!
Thanks for tuning into the His & Her Money Show. If you have any comments or questions about today's episode, please let us know your thoughts in the comment section below. If you've enjoyed this episode, please share it using the social media buttons you see at the bottom of the post.
Also, please leave an honest review for the His & Her Money Show on iTunes! Ratings and reviews are extremely helpful and greatly appreciated! They do matter in the rankings of the show and we do read each and every one of them.
Today's show was sponsored by Teach Me How To Budget. If you are ready to gain freedom in your finances once and for all then enroll in our brand new personal finance course Teach Me How To Budget.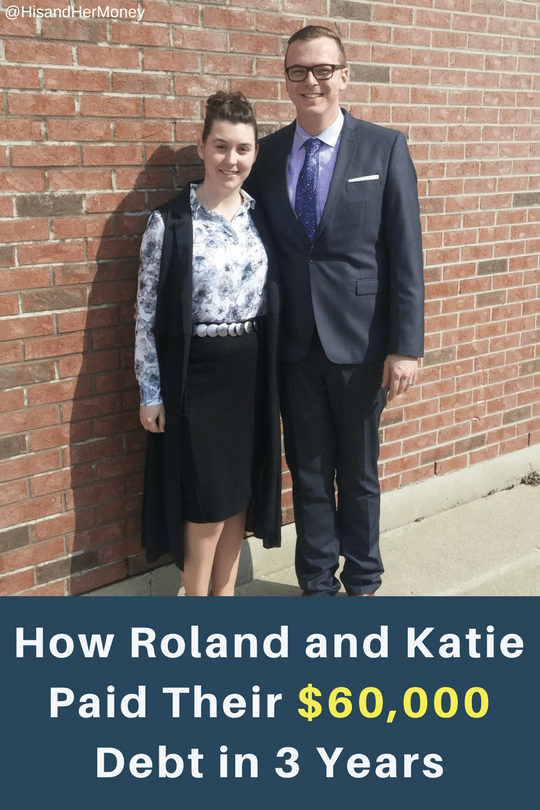 ---