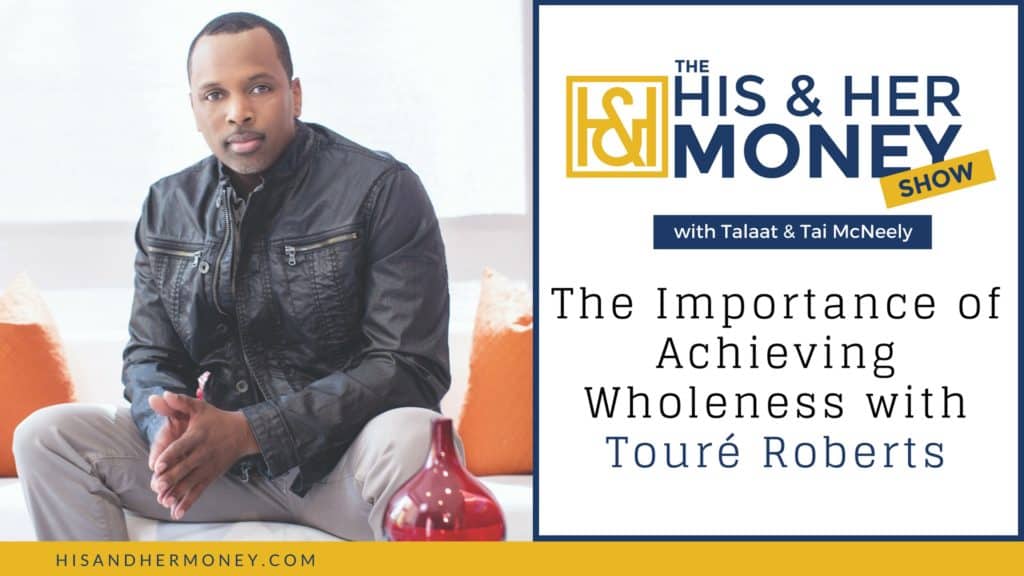 Here at His & Her Money, we're not just a financial podcast. Not only are we avid counselors of marriage and family (and everything in between!), but we're also very conscious of faith. It's a huge part of life and can come up in all aspects, from business to everyday moments, and whether you have lifelong dedication or have just recently opened your heart to God, we're always excited to spread the conversation.
On today's episode of The His & Her Money Show, we're so lucky to have Touré Roberts joining us for a great discussion on faith, business, and prioritizing your life. Touré is a Los Angeles-born pastor and entrepreneur with a passion for helping others and promoting "wholeness": the pursuit of being complete. He's just released his brand new book, Wholeness: Winning At Life From The Inside Out, and today he's giving us a taste of what's in store. Touré is a wealth of information and wisdom and has so much to say on worship, prayer, and how to apply them to become the best version of yourself that you can be!
Relationships will make you or break you.
Click To Tweet
Touré didn't intend to be a pastor. For most of his life, he thought he'd be a businessman rising to the top of Corporate America, so that's what he pursued. But while he was thriving professionally, he realized he wasn't thriving inwardly. This led him to Bishop Kenneth Ulmer's congregation, where he opened his heart to God and decided to let his faith lead him. That's when Touré really started to prosper. Of course, life doesn't come without its struggles. Touré tackled divorce and depression with the faith-forward approach, and always encourages others to do the same. Now he pastors two churches in two cities, The Potter's House At OneLA and The Potter's House Denver, spreading the good word AND practical advice to thousands upon thousands of people – and you could be next!
I've discovered if your insides are wealthy, your outsides will be as well.
Click To Tweet
Check out Touré's Robert's new book and take the Wholeness Test at https://www.areyouwhole.com!
WHAT YOU WILL LEARN IN THIS EPISODE
How Touré found his true vocational calling
Navigating social media and other negative outside influences
Starting and growing meaningful relationships
Practicing mindfulness and thoughtfulness
RESOURCES
Thank You For Listening!
Thanks for tuning into us on The His & Her Money Show. If you have any comments or questions about today's episode, please let us know your thoughts in the comment section below. If you've enjoyed this episode, please share it using the social media buttons you see at the bottom of the post.
Also, please leave an honest review for The His & Her Money Show on iTunes! Ratings and reviews are extremely helpful and greatly appreciated! They do matter in the rankings of the show, and we do read each and every one of them.
Get your FREE audiobook download and 30-day free trial at HisandHerMoney.com/Audible. With over 150,000 titles to choose from for your iPhone, Android, Kindle or mp3 player, Audible has a ton of audiobooks for you to try no matter what genre you love to read.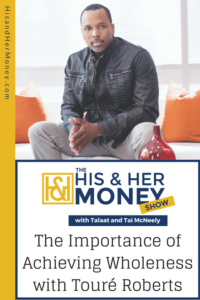 ---