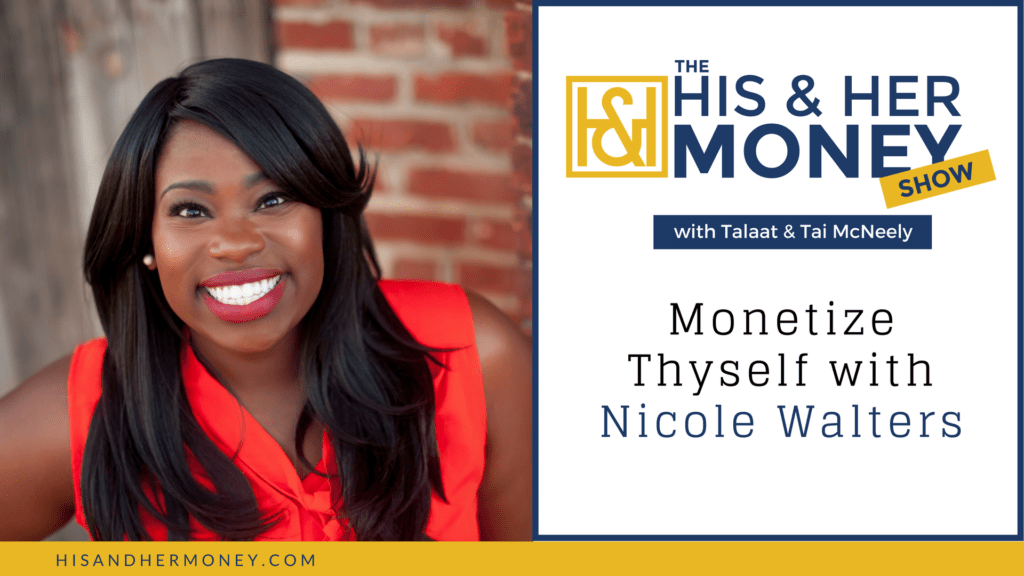 Entrepreneurship looks different to everybody. Being your own boss, working on your own time, and traveling the world (sometimes!) can seem like a pretty glamorous lifestyle, but behind the scenes, you'll be putting in a lot more long hours than you might think. Building a successful brand is a lot of hard work, and a lot of people who start out on their entrepreneur journey don't feel they're ready for the long haul. But if you stick to your ideas and see it through, starting your own business and learning how to "monetize thyself", is an experience that you won't want to miss!
On today's episode of The His & Her Money Show, our guest is passionate about empowering and coaching "everyday entrepreneurs" to build their own businesses. That's right: our good friend Nicole Walters from NicoleWalters.tv is joining us today to talk about her own entrepreneurship journey and dispel advise, tips, and tricks of her trade! She's a wife, mom, blogger, income strategist, and a driving force for helping turn dreams into reality!
YOU are the thing that's most profitable in your business
Click To Tweet
Nicole had a good idea what she was signing up for when she decided to step away from her six-figure corporate job to pursue her entrepreneurship dreams – and luckily, her boss was understanding when she quit during a Periscope live stream in front of thousands of viewers (yes, really!). But that was just the beginning. She'd already been documenting her progress over social media and was tackling her self-sustaining business dreams head-on. Nicole is a wealth of invaluable information and we can't wait for you to hear her story, from faith to burnout and beating the entrepreneurship blues to dropping 6 dress sizes and self-care days, and most importantly, how she's built her business around helping others just like YOU to put your entrepreneur dreams into action!
Go check out Nicole's website! | NicoleWalters.tv
What You Will Learn In This Episode
Affiliate income and monetization
How Nicole manages her personal life with the entrepreneur mentality
Social media and the positives and negatives in the consumer market
Keeping the entrepreneur mindset
The importance of keeping authenticity in your brand
Thank You For Listening!
Thanks for tuning into us on The His & Her Money Show. If you have any comments or questions about today's episode, please let us know your thoughts in the comment section below. If you've enjoyed this episode, please share it using the social media buttons you see at the bottom of the post.
Also, please leave an honest review for The His & Her Money Show on iTunes! Ratings and reviews are extremely helpful and greatly appreciated! They do matter in the rankings of the show, and we do read each and every one of them.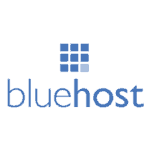 This episode of The His and Her Money Show is sponsored by Bluehost, which we personally use for all of our web hosting needs. Thinking about starting up your own podcast, blog, or business website? Bluehost has unlimited plans starting out at very attractive prices. Click here for a special offer!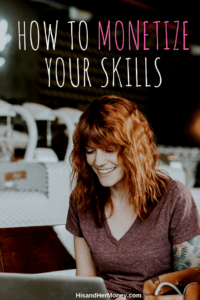 ---