Starting out on your entrepreneurial journey is an exciting experience. Is there anything quite as full-filling as spinning your passion or hobby into a business, completely on your own terms? Not likely.
But on the flip side, there are so many aspects of the business side of things that might be overwhelming to someone just starting out. Taxes, trademarks, and licenses can all quickly put the brakes on any possible endeavor, no matter how inspired. Fear itself is a hurdle we all face eventually — financial fear, fear of failure, or even the fear of not deserving our achievements when we DO succeed. But does it always have to win out?
On this episode of The His & Hers Money Show, we sit down with Christy Wright, a business coach, wife, mom, entrepreneur, and Dave Ramsey personality, to talk a bit about her new book, The Business Boutique: A Woman's Guide for Making Money Doing What She Loves. She also discusses overcoming fear, and her passion for helping entrepreneurs — especially women — to take the first steps toward success. Christy realized her zest for entrepreneurship at a young age, growing up in her mother's bakery, and today her mom's success as a single parent building her own business from the ground up has influenced her to help other women do the same.
Through her own experiences, Christy's learned several ways to make the transition from "aspiring entrepreneur" to "business owner" easier: getting past your own skepticism and self-doubt by setting reasonable goals and expectations, exercising time management, avoiding counter-productive multi-tasking, and letting yourself fail in order to keep moving forward. Momentum is the key to confidence, after all. Setbacks are scary, but they're not the end!
For more from Christy Wright, her brand new book The Business Boutique: A Woman's Guide for Making Money Doing What She Loves is full of stories, practical tips, and words of advice for anyone who might be scared to make the jump.
WHAT YOU WILL LEARN IN THIS EPISODE
Christy breaks down accepting fear as part of the process of entrepreneurship and overcoming it
How to avoid regrets by living true to yourself
Where to find balance between passion and authenticity to get better at sales
How Christy decided when to say "NO", and how it helps to find life balance
How Dave Ramsey helped Christy find her voice
The importance of community in success
RESOURCES
THANK YOU FOR LISTENING!
Thanks for tuning into us on The His & Her Money Show. If you have any comments or questions about today's episode, please let us know your thoughts in the comment section below. If you've enjoyed this episode, please share it using the social media buttons you see at the bottom of the post.
Also, please leave an honest review for The His & Her Money Show on iTunes! Ratings and reviews are extremely helpful and greatly appreciated! They do matter in the rankings of the show, and we do read each and every one of them.
Get your FREE audiobook download and 30-day free trial at HisandHerMoney.com/Audible. With over 150,000 titles to choose from for your iPhone, Android, Kindle or mp3 player, Audible has a ton of audiobooks for you to try no matter what genre you love to read.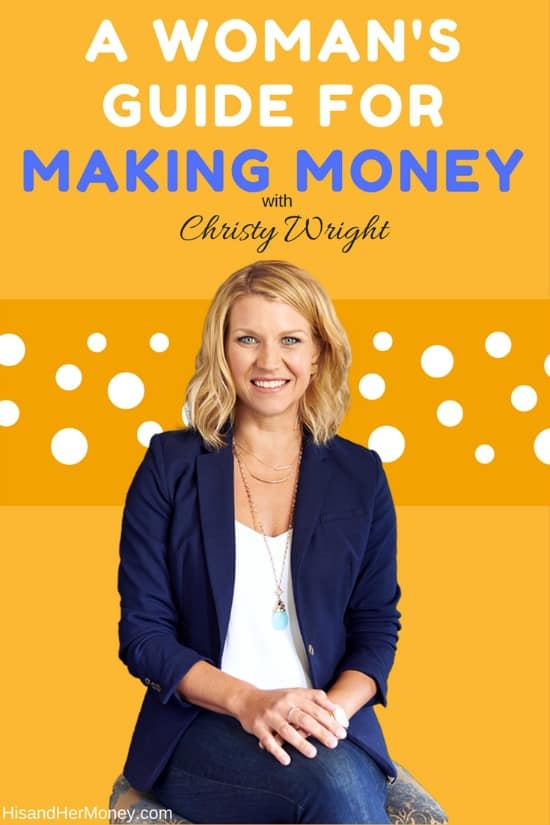 ---