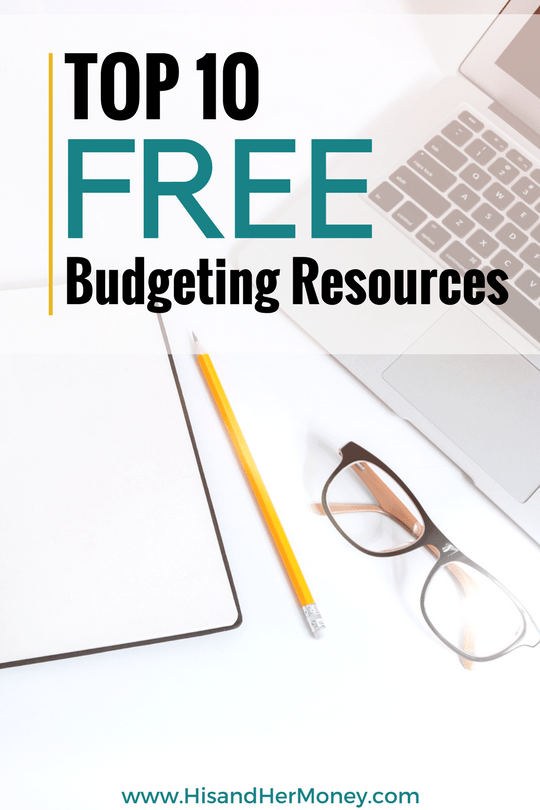 One habit that you need to develop right away, is creating a monthly budget.  Setting a monthly budget gives you a roadmap to reach your final financial destination. Your budget allows you to tell your money where to go every month, instead of you getting to the end of the month and wondering where it all went.
Budgeting your monthly finances does not have to be cumbersome, and it doesn't have to cost you any money. Every single resource that we have outlined is 100% FREE, so there is no reason for you not to create your budget right away. By using some of the resources that we have listed below, you can save yourself time and money.
10 Totally FREE Budgeting Resources
Budget Simple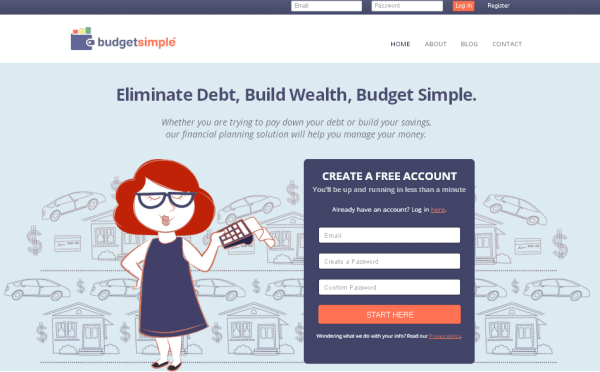 The website that we personally use to do our budget every month is Budget Simple. Budget Simple, is a free budgeting and personal finance tool that focuses on making sure you have a budget that works for you. Budget Simple aims to make the process as easy and approachable as possible and promises that an hour with the tool will give you a better understanding of where your money is going. Once you have your budget and you're all set up, it's a matter of keeping your finances in check, and the tool helps you with that as well. BudgetSimple is completely free, but if you want mobile apps or the option to fully link your bank accounts, you'll need a $5/mo premium account.
Mint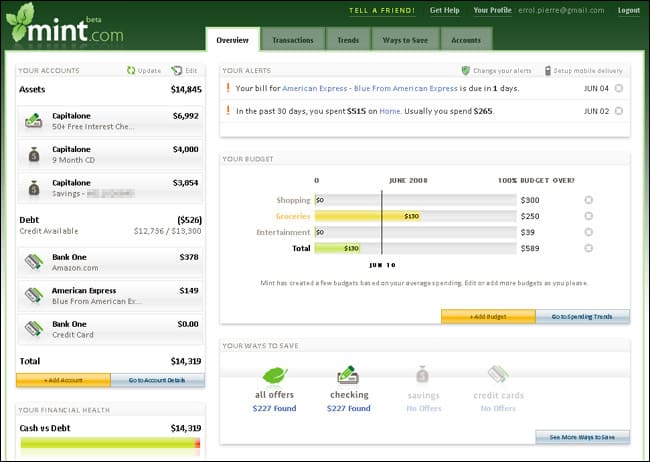 Mint is free, web-based, and was one of the first free, web-based personal finance tools to plug into all of your banks, investments, retirement funds, credit cards, and other financial accounts to quickly give you a complete picture of your financial health. Mint also lets you draw up a household budget and warns you if you're not sticking to it, see how much you're spending on what types of purchases or utilities, set up savings goals, and actually stick to them. Mint doesn't touch your money itself—it just uses read-only access to show you everything—but it does suggest financial products to you that might save you money in the long run, like lower-interest credit cards or higher-interest savings accounts.
Buxfer
Buxfer.com is another popular budget-management tool. Like Mint, it provides income and account information, online security and budget/spending categories. Buxfer's site is user-friendly and well-designed, and it features a free, live demo. Buxfer specializes in budgeting and tracking group expenses. This simple online money management service allows users the cool features of tracking loans and IOUs from friends and family as well as providing group budgeting. They offer three packages: Basic – which is free but limited to five accounts and budgets; Plus – which gives unlimited accounts and budgets for $3.99 a month; and Pro – which gives you all of the above, plus forecasting, advance reports, online payments and automatically backed up data.
Budget Pulse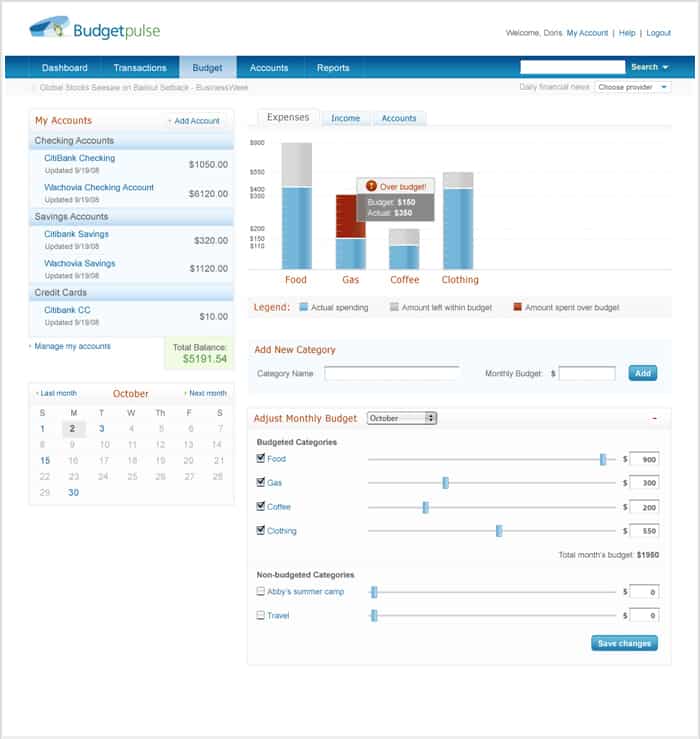 Budget Pulse is for the security-conscious and it's also free. This budgeting tool doesn't require users to input their banking account information for tracking, and lets users manually enter or import their banking data from computer files. Another great feature is that BudgetPulse allows users to set up budgeting and saving goals. There is also a really cool social networking aspect to this tool because it allows users to publicize their goals (if they so choose) to friends and family, who can then contribute to a goal through PayPal or just cheer you on and congratulate you.
Budget Tracker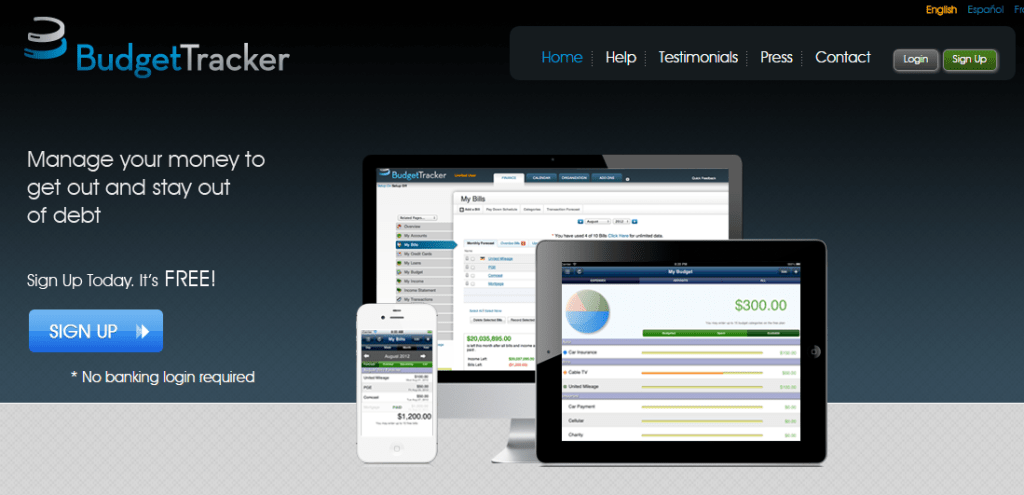 Budget Tracker specializes in tracking transactions, with or without a link to your bank account log-in information. The unique feature to this one is the ability to customize applications on the site, creating more things for the tool to track and letting you choose what to display from dates and titles to amounts and more specific details. The results from the tracking are shown on your calendar and in graphs on the site. You can even use other applications created by other users on the site. Forecasting outcomes, scheduling income dates, and various business-based features are available.
moneyStrands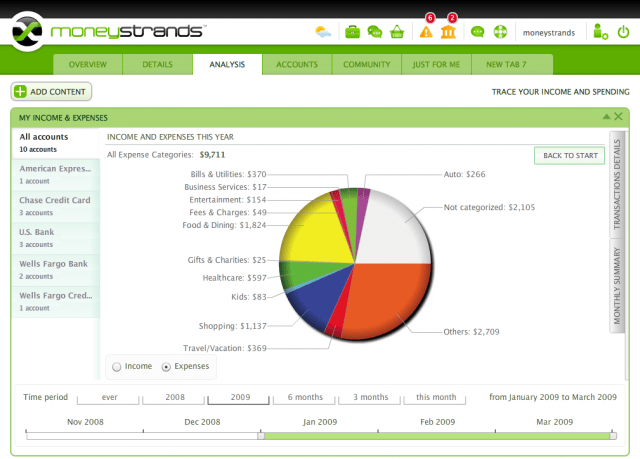 Like the other tools, moneyStrands can help you visualize your bill payments and spending on its calendars, bar graphs, and more. However, this budgeting tool focuses more on financial planning than on tracking transactions. It can still automatically track your expenses by linking the service to your bank accounts, but moneyStrands goes further by generating budgets based on spending habits, along with generating personal financial tips for each user.
Printable Options
If you prefer to have a budget form that you can print and fill out by hand, then here are some free options for you.
 "How To" Budget Resource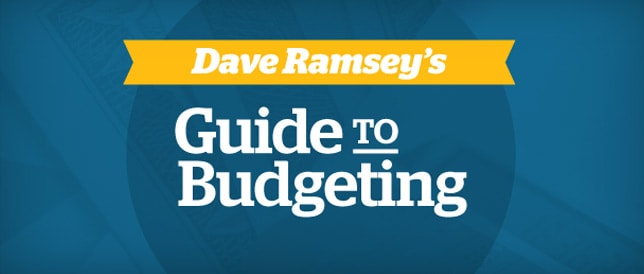 Our favorite money guru Dave Ramsey, has a great resource that explains the nuts and bolts of budgeting to you. The best part is that you can download this great resource totally free by clicking HERE
---
---